Developing a Forensic Service Delivery System for Juveniles Adjudicated Incompetent to Stand Trial (2009)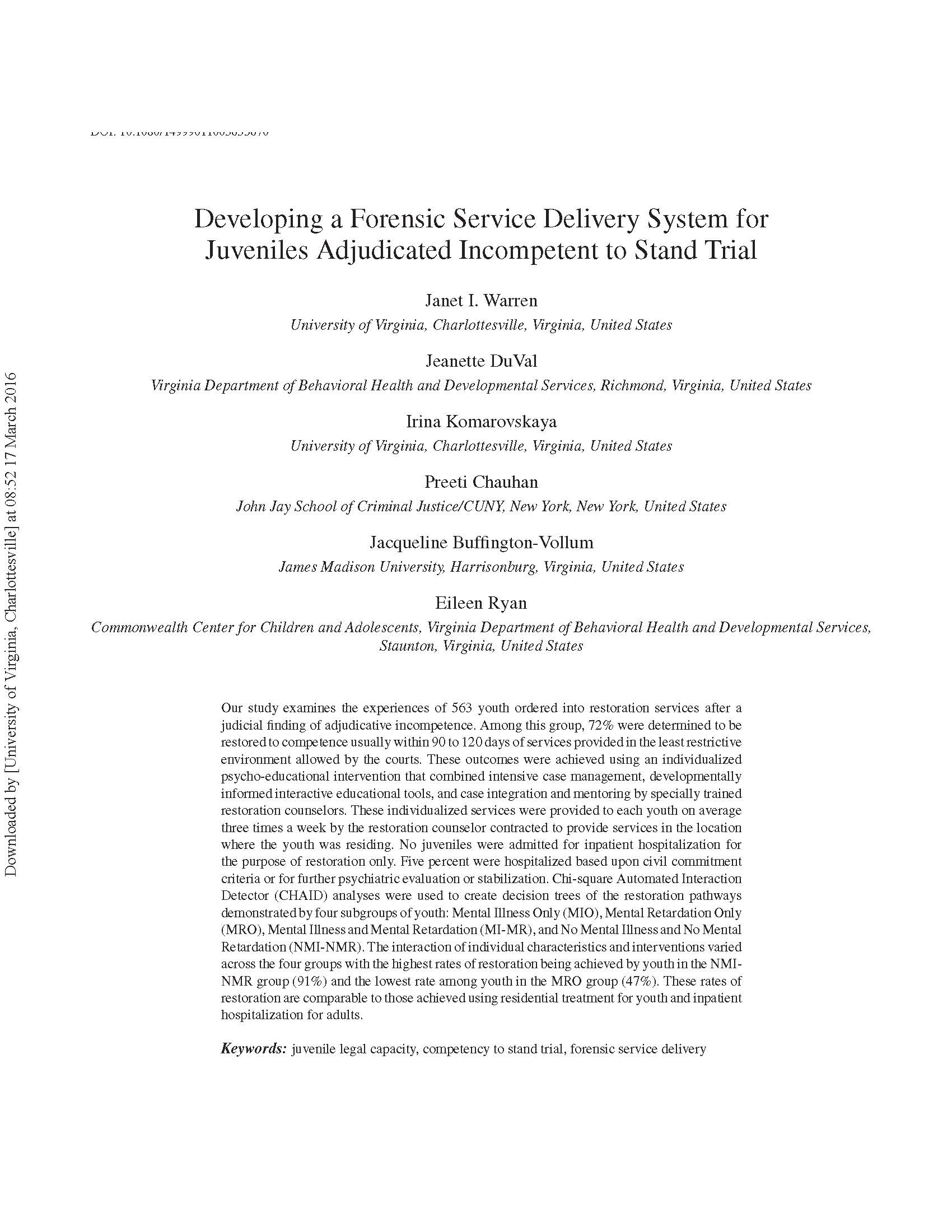 Out of 563 youth ordered into restoration services after judicial finding of incompetence, 72% were restored to competency, usually within 90-120 days of services provided in the least restrictive environment allowed by the courts.
No juveniles were admitted for inpatient hospitalization for the purpose of restoration services alone; five percent were admitted for the purpose of psychiatric evaluation or stabilization.
Rates of restoration varied based upon the impairment(s) identified with the youth: 47% of youth with an intellectual disability only, 50% of youth with mental illness and intellectual disability, 84% of youth with mental illness only, and 91% of youth with no mental illness and no intellectual disability.
Article link here.